Founded by two women, Payment Card Assessments is a small consulting firm that specializes in PCI Compliance.
After working together for 10 years at a Fortune 100 company and level 1 merchant, we made the decision to start our own consulting firm so that we could share our wealth of knowledge and experience across the merchant and service provider landscape in a way that SAVES TIME, MONEY, and EFFORT. 
Together, we created a PCI Compliance Sustainability Program framework that brings together the regulatory requirements of the PCI DSS and security best practices.
More importantly, we made it repeatable and practical through automation.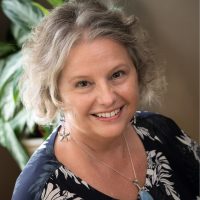 As a former PCI ISA for a Fortune 100 company and level 1 merchant for ten years, Peggy has a proven success record with PCI DSS Compliance and how to maintain continuous compliance.  
In addition to PCI, Peggy has over two decades of information security, data privacy, project management, and program management experience. Peggy holds a Master of Arts degree in Computer Information Management from Webster University  and a Bachelor of Arts in History from the University of South Carolina.
Peggy has presented at numerous ISACA events and PCI North American Community Meetings on the value and benefits of implementing a PCI DSS Sustainability Program and on the common myths and misconceptions that surround PCI compliance. 
An avid wanderer, Peggy has traveled extensively throughout the United States and Europe. While her home is in New Hampshire, she considers Key West, Florida her "happy place."  Peggy teaches yoga and meditation to a community of amazing people in southern New Hampshire.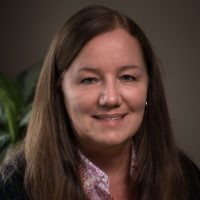 A former PCI Sustainability Program professional for a Fortune 100 company whose consulting experience helps organizations implement practical, effective, and efficient PCI Sustainability Frameworks for achieving and maintaining continuous compliance.
Lisa's experience working for a Fortune 100 company as a PCI Sustainability Program owner, quickly turned into a journey down a path to automating, monitoring and simplifying the end-to-end process of achieving PCI Compliance and delivering an annual Report on Compliance.  Today, Lisa leverages her systems, security and audit experience to help build practical and repeatable compliance sustainability frameworks that transform how companies monitor and maintain compliance year-over-year.
A native of New Hampshire, Lisa made a move to Florida in 2014 so she could spend more time outside enjoying the sun, Gulf of Mexico, and cycling.  Lisa has many hobbies, but if you get a chance, ask her how to build a Tiny Home.
Our mission at Payment Card Assessments is to help you achieve continuous PCI DSS Compliance without impacting the integrity of your security controls or your Report on Compliance.
At

Payment Card Assessments

we approach Continuous PCI Compliance with these 3 critical pillars of excellence:
Our Team