Consulting Services
At Payment Card Assessments we know that one size doesn't fit everyone.
PCI compliance can be complex and complicated. With our extensive experience at a Fortune 100 company and level 1 merchant, we can provide strategic planning and guidance on completing your Report on Compliance, provide PCI education and training, assess your gaps and provide remediation guidance or simply help you make your PCI DSS audit as painless as possible.
PCI Report on Compliance Planning
Plan the Work; Work the Plan
We provide the knowledge and tools that will save you time, effort, and money on your PCI Report on Compliance. An assessment plan provides internal ISA's and PCI Compliance Program Managers the ability to clearly see the scope and work effort that's required to complete your Report on Compliance.
PCI Gap Assessments & Remediation Guidance
When you need another set of eyes
We will assess your current compliance posture to produce a recommendation plan that you can implement to achieve full compliance with the PCI Data Security Standard. Through interviews, walk-throughs, process reviews, etc., our gap assessment will help your organization pinpoint areas that need to be brought into compliance
PCI Education & Training
Online and in-house workshops
We provide both online and in house workshops on the PCI Data Security Standard, guidance documentation, and supporting FAQ's. Additionally, we include training on the softer skills required to communicate effectively and efficiently with C-level staff, subject matter experts, QSA's and your acquirer.
Save Your Company Time, Effort, and Money
PCI Sustainability Programs are based on "security" best practices found in the NIST and ISO 27001 frameworks. A sustainability program will strengthen your security posture company wide and enhance and support the existing processes and procedures you use today to secure your in-scope systems.
We Partner With You To Achieve PCI Compliance Success
While the PCI Data Security Standard doesn't often change, challenges vary merchant to merchant. Payment Card Assessments focus is simple: To help you achieve your PCI DSS Compliance goals. Whether it's completing your first Report on Compliance, optimizing compliance tasks with automation, or standing up a continuous compliance program, we have the expertise and experience to help you.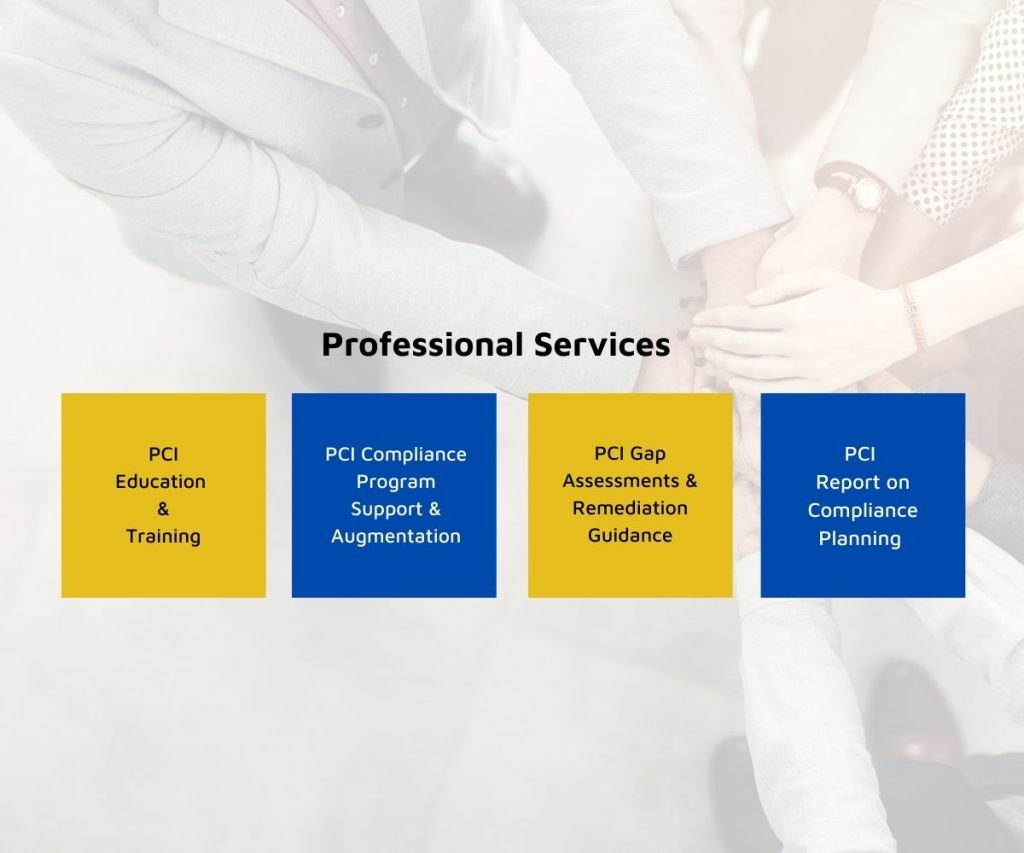 Frequently Asked Questions