PCI Work Management Tool and Services
Polaris PCA brings together a PCI Knowledge Base rich with practical and insightful experience, industry best practices, and one of the top rated automated project workflow platforms in the industry.
An automated and simplified end-to-end Report on Compliance process will provide ISAs (Internal Security Assessors) and SMEs (Subject Matter Experts) with information that will help them mature their compliance programs and complete their Report on Compliance with ease.


We can implement the Polaris PCA Template in your ClickUp workspace and/or build customizations based on client requirements.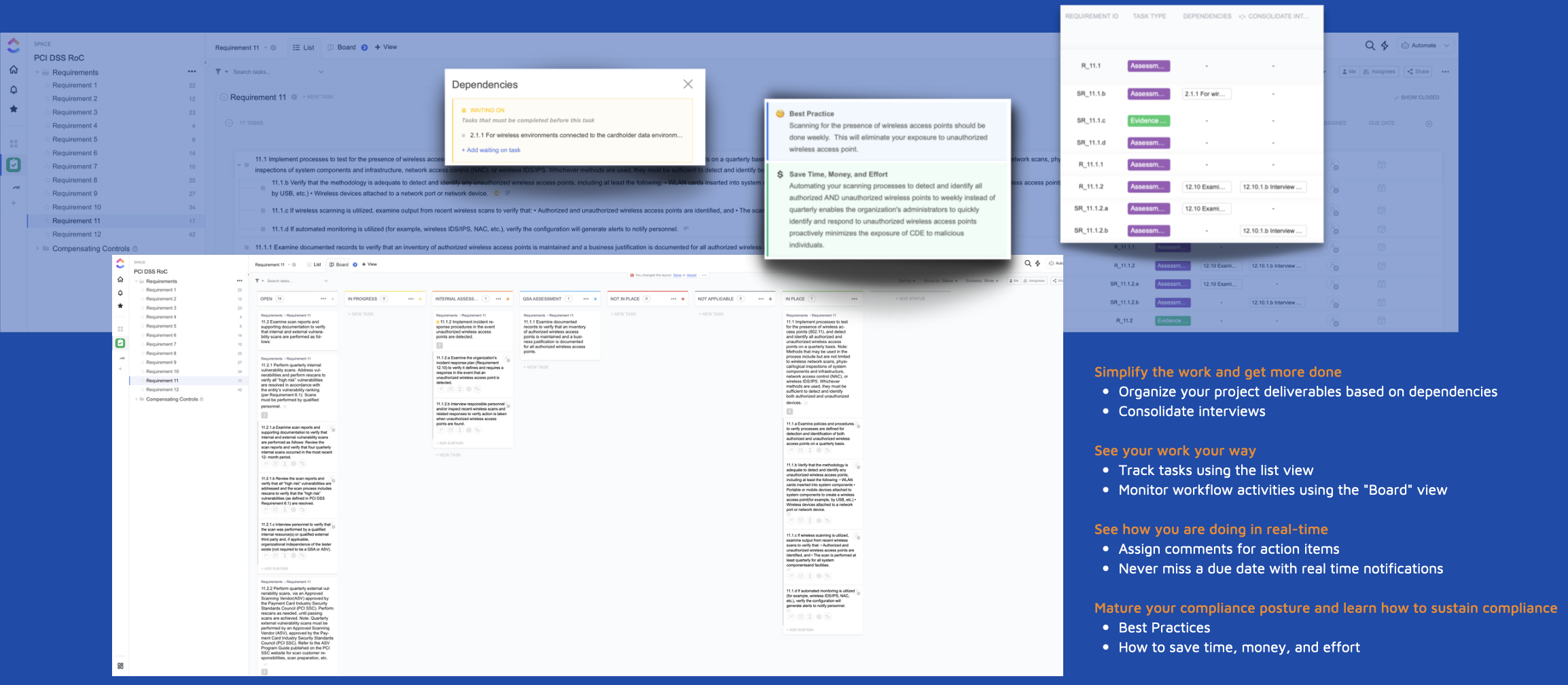 Coming soon – Control Checklists

Our strategy sessions will zero in on your pain points and provide you with coaching and recommendations for
Continuous improvement

Control remediation

C-Suite education 
Manage your Report on Compliance using the Polaris PCA Template
Products